Nothing says grilling, summer, and outdoor parties like potato salad! In the six years I've had this website, I've never posted My Mustard Potato Salad.
I figure everyone has their own favorite, but there's always room for a new good recipe!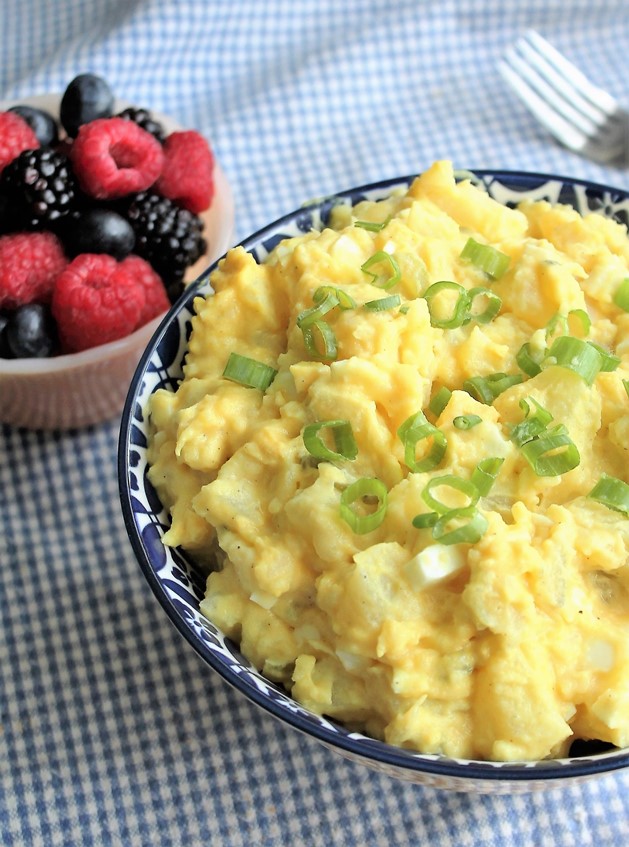 With the Fourth of July coming up, though, we agree that my potato salad is the best and it really should be shared. Modest much?
No, really, this combination is terrific. I realize not a lot of people use Miracle Whip, but it adds a touch of sweetness along with creaminess. Tangy yellow mustard is also a kind of a southern thing in potato salad. I think mustard potato salad is the best!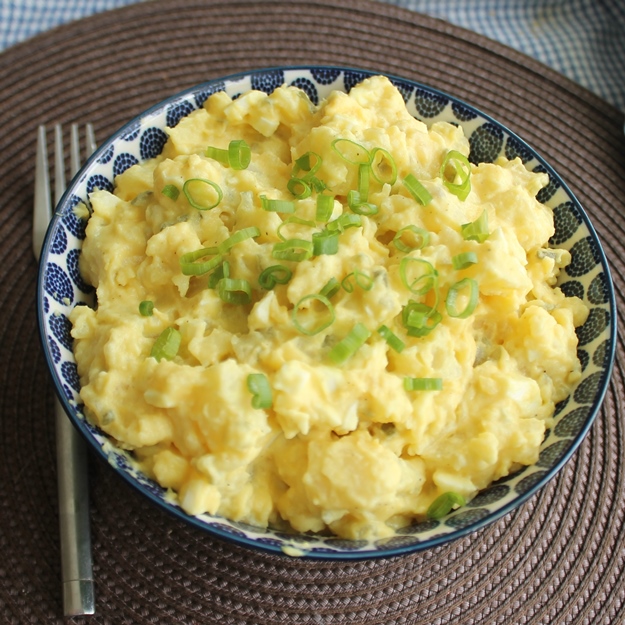 I occasionally get the mustard potato salad from Albertson's deli - it's pretty good and fairly close to mine (plus, I don't have to make it). Can't beat homemade, though.
There's some chopping involved in putting this together, but it's really fairly quick to make. Pry the kids away from their phones and tell them how much fun it is to chop pickles and eggs.
Be sure and taste as you go while combining everything. I tend to add a ton of pepper - some people like more salt. It's one of those "to taste" recipes, but I think the proportions of the ingredients are pretty spot on.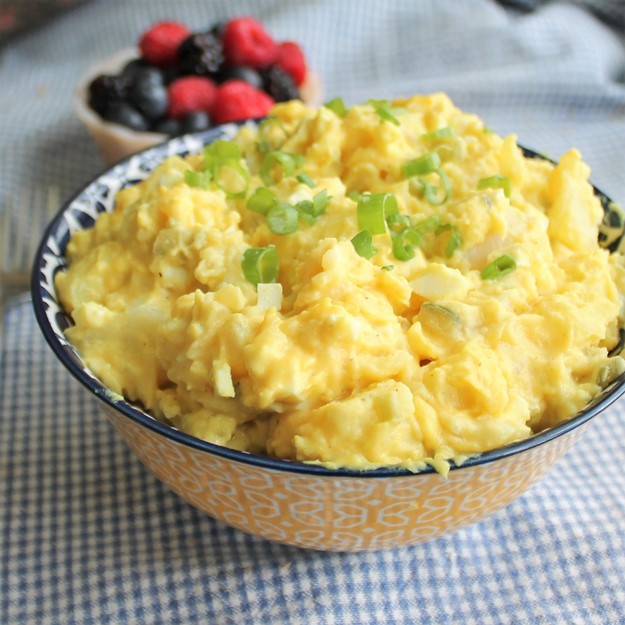 This year local authorities are urging us not to have large gatherings for the Fourth of July. It's gonna be tough not getting together, but we also want our family and friends to stay safe and healthy.
If you're in a place where you can have get-togethers, please be safe. Oh, and make this potato salad. That will make everyone feel better.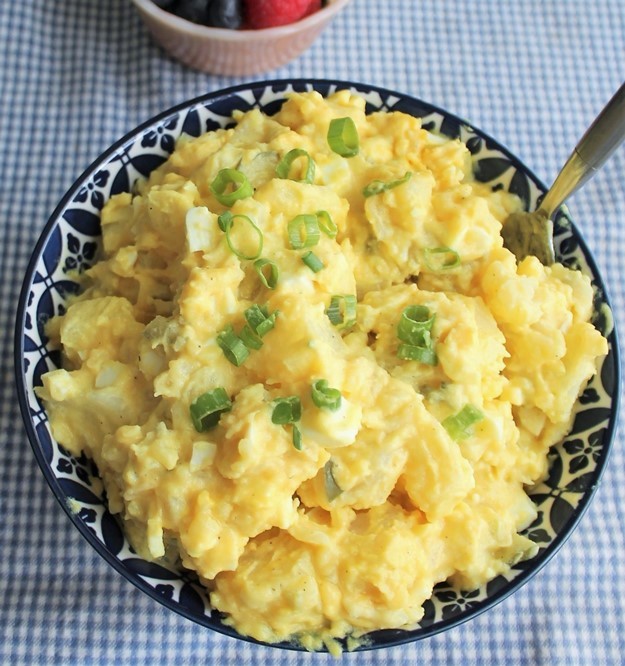 Finish off that picnic or BBQ, or even if you just have a sandwich and potato salad, with one of these highly recommended desserts:
Strawberry Fruit and Yogurt Pops
Texas Sheet Cake Cookies
Divine Butterscotch Pie
My Mustard Potato Salad
My favorite, the best potato salad in my humble opinion
Ingredients
3 large Russet potatoes
4 large eggs, hard boiled and small chopped
⅓ C Miracle Whip
¼ C mayonnaise
2 ½ tablespoon yellow mustard
½ C chopped dill pickles
2 tablespoon pickle juice
1 ½ to 2 tablespoon white part of spring onion, small chopped
salt and pepper to taste
1 to 2 tablespoon green part of spring onion, small chopped
Instructions
Peel the potatoes and chop into ½" squares. Place in a large pan with at least 3" of water and boil for 10-12 minutes. Check at 10 minutes - the potatoes should still be a little firm, but a fork will slide into them fairly easily.
Remove from the stove and drain the water out of the pan completely. Pour the cooked potatoes in a large sealable container (but don't put the lid on yet) and gently push them to the edges as much as possible to cool without cooking further.
In a medium bowl, combine the eggs, Miracle Whip, mayonnaise, mustard, pickles, pickle juice and white part of the onions. Dip a heaping ¼ cup of the mayonnaise/mustard mixture and add to the cooled potatoes. Mix gently with a wooden spoon.
Add the rest of the mayonnaise/mustard mixture (or to the texture you like) along with a couple of pinches of salt and pepper and gently stir until potatoes are coated. Put a lid on the container and refrigerate at least one hour before serving (the colder, the better).
Before serving, taste to see if it needs any more salt and pepper. Sprinkle the top of the potato salad with the green onions and serve.
Notes
Tips and Stuff:
I use Miracle Whip Lite - tastes just as good as regular.
Taste through each step of adding the mayonnaise/mustard ingredients.  It doesn't need a lot of salt because of the pickle juice and pickles, but will need some.
If you like a creamier potato salad, after the potatoes have cooled, mash part of them gently with a potato masher instead of cooking them until they're mushy.  If they're cooked to mushy, it adds liquid to the potato salad and doesn't taste good.
If you like more mustard, add more.  If you like more mayonnaise, add more.  Very versatile recipe!
Nutrition Information:
Yield:

5
Serving Size:

1 serving
Amount Per Serving:
Calories:

339
Total Fat:

14g
Saturated Fat:

3g
Trans Fat:

0g
Unsaturated Fat:

9g
Cholesterol:

155mg
Sodium:

718mg
Carbohydrates:

44g
Fiber:

5g
Sugar:

6g
Protein:

10g
Nutrition Values are Approximate