These unassuming Southern Sour Cream Teacakes are special - a great little dessert or afternoon treat.
A lot of people might not be familiar with the Southern teacake. You might even call it a cookie, but it's not!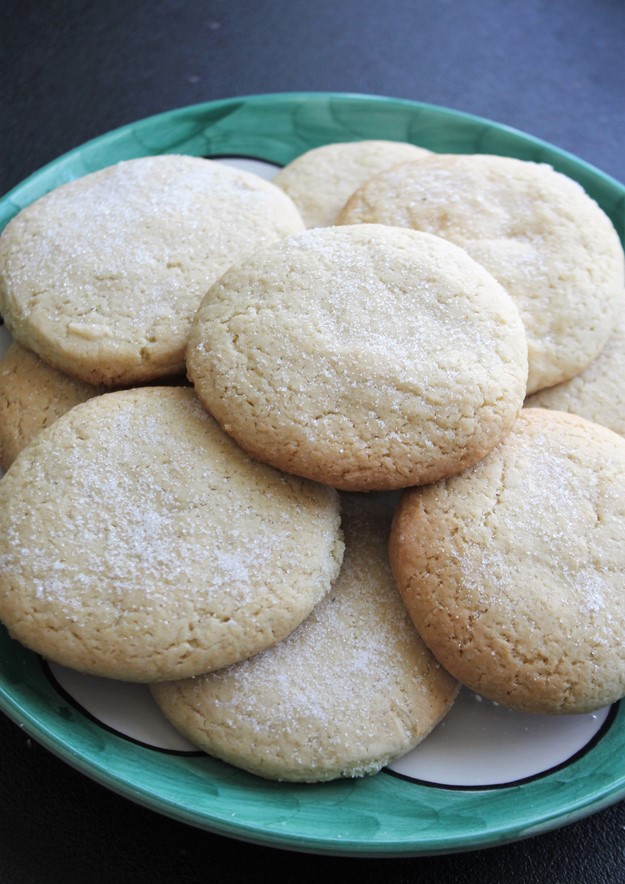 The ingredients are simple - flour, butter, sugar, eggs, and a little sour cream, along with baking soda and your favorite vanilla.
The combination makes for a very soft, extremely tender, tasty "hand cake" that will be a family favorite.
When I was young enough to barely able to see over the kitchen table, I would watch my grandmother throw these little cakes together. Her process was a little different than mine.
She would dump the flour in a bowl with the leavener, make a whole in the flour and dump all of the other ingredients in, stir until combined, then pop them in the oven. They were delicious.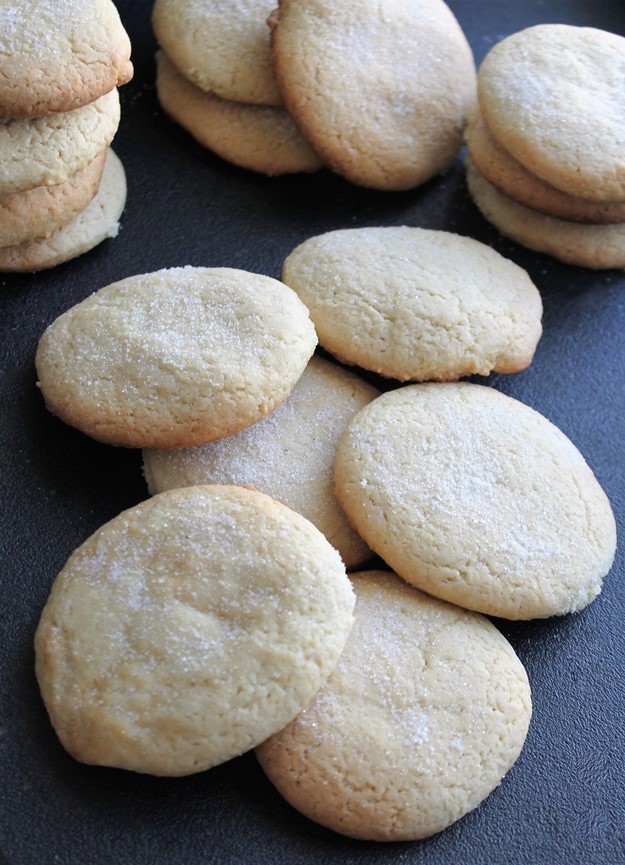 It's taken a long time to find a recipe similar to hers, but this slightly adapted recipe from Trisha Yearwood (called Mamie's Teacakes) comes really close.
My grandmother made these with a chocolate filling, but I think I prefer these without it. The flavor is just perfect. Make sure you use a quality vanilla, because that 's the major flavor in these little treats.
The kiddos may think boooooring, but you'll be surprised how quickly these little cakes disappear.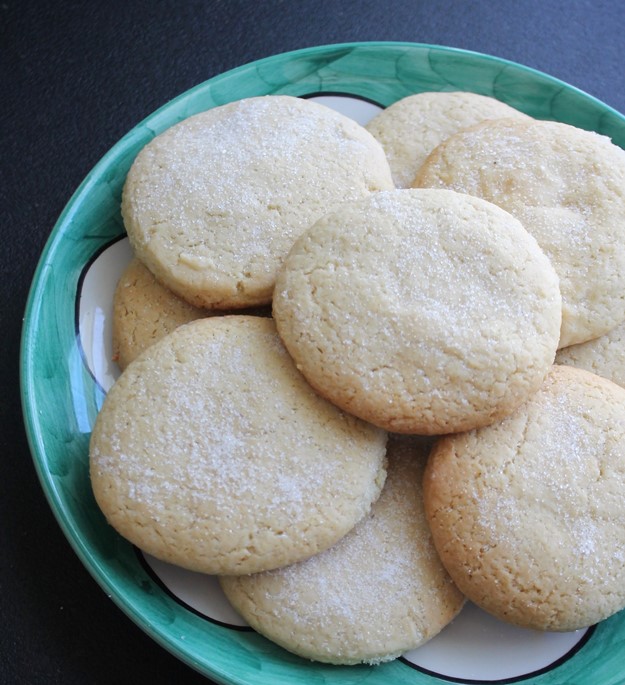 Be gentle when you're cutting the dough. Overworking and patting too vigorously will make them become a little tough.
Flour your hands as you're pressing them out because the dough is a little sticky. Don't add too much extra flour, though - just enough to keep them from sticking to your hands or the roll-out board.
We've been enjoying these Southern Sour Cream Teacakes. They're going to be a staple in our home since they're so easy to throw together and I always have the ingredients handy!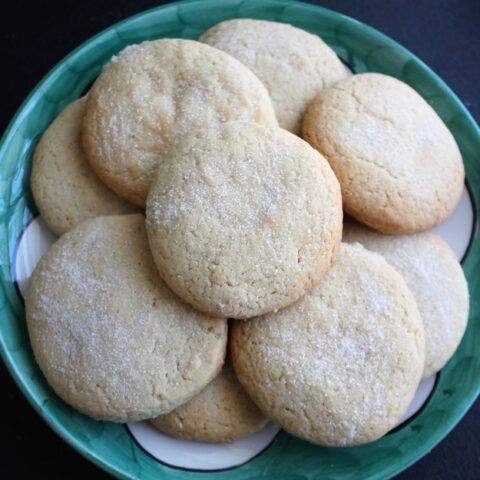 Southern Sour Cream Teacakes
Tender little "hand cakes" that are delicious and easy to make.
Ingredients
3 ½ C all-purpose flour
1 teaspoon baking soda
¼ teaspoon salt
8 tablespoon (1 stick) butter, softened
1 ¼ C sugar, plus some for sprinkling
2 eggs
1 ½ teaspoon vanilla extract
¼ C sour cream
Instructions
Preheat the oven to 400°. Prepare 2 baking sheets with parchment paper. Lightly spray the parchment paper with cooking spray.
In a medium bowl, sift together the flour, baking soda and salt.
In a stand mixer (or hand mixer is OK, too), cream the butter and sugar together.
Add the eggs, vanilla and sour cream and mix well.
Turn the mixer on low and gradually add the flour mixture. Mix until just blended.
Lightly flour a board and scrape out the dough onto it. Pat dough gently to about ¼" thickness.
Cut the dough with a 2" round cookie cutter. Wipe down and flour the cutter if you have sticking problems.
Re-pat the remaining dough into ¼" thickness and finish cutting out the cookies.
Place the rounds onto the baking sheets, about 1" apart (they'll spread just a bit). Bake until the edges of the teacakes are very lightly browned, about 9-10 minutes. Don't let them get too brown.
Swap the baking sheets around half-way through baking.
Remove the teacakes from the oven and sprinkle the tops of them lightly with granulated sugar. Place them on a rack to cool.
Store in a tightly sealed container for 2-3 days.
Notes
On one batch I halved the ingredients exactly and the teacakes came out nicely.
For a change, make your favorite chocolate buttercream frosting. Slather generously on the bottom of one teacake and top with a second. What a treat!
Nutrition Information:
Yield:

36
Serving Size:

1 teacake
Amount Per Serving:
Calories:

79
Total Fat:

1g
Saturated Fat:

0g
Trans Fat:

0g
Unsaturated Fat:

0g
Cholesterol:

11mg
Sodium:

56mg
Carbohydrates:

16g
Fiber:

0g
Sugar:

7g
Protein:

2g
Nutrition Values are Approximate